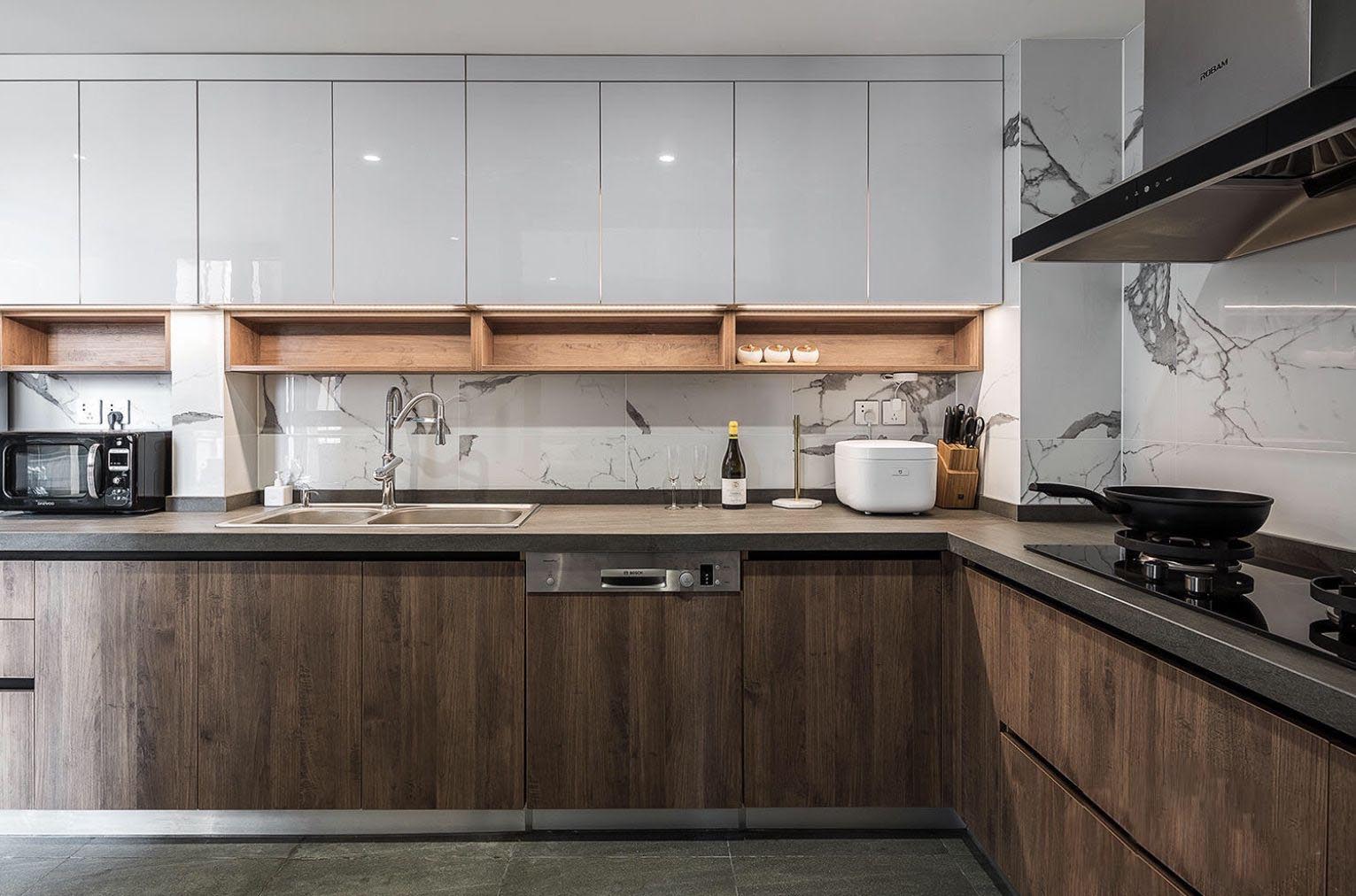 1, After the installation of the entire cabinet is completed, the installation of the cabinet door is an indispensable step in the cabinet project. During the installation process, it is necessary to pay attention to whether the fitting between each cabinet is perfect.
2, in the design of cabinet installation, the designers will draw a baseline in the installation location, so that the construction staff can check exactly to ensure each individual cabinet neat. Of course, it is also necessary to Install cabinet door according to the baseline.
3, in the process of cabinet door installation, a lot of screws are needed , then of course, the construction personnel must ensure that each screw can not be missed, otherwise it can not guarantee the use of the cabinet door. Even it will be separated in advance, affecting the ensemble of the kitchen cabinet.
4, the hinge is equivalent to the lock of the cabinet door, but the hinge and the general door lock are very different in structure. The hinge is mainly reaching the effect of opening the door through light pressure, and the hinge is installed in the back of cabinet door.
5, After installing cabinet door panel, the first thing to notice is whether the door panel is flat, and secondly, each door panel is not damaged, such as scratches that are accidentally left during the installation.
6, After installing cabinet door panel, it is necessary to check whether there is dust inside the interlayer, because the cabinet is used to store pots and pans, oil and salt sauce vinegar and other kitchen supplies, so the interlayer of the cabinet must be clean, but many families just notice the cleaning of the cabinet surface.